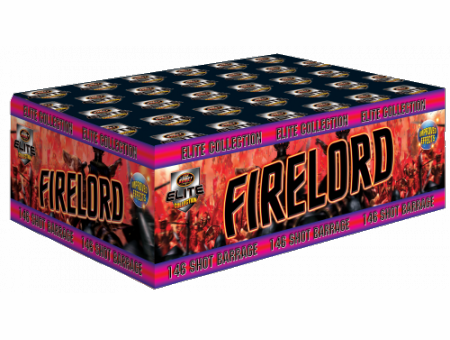 FIRELORD ELITE COLLECTION!
The Firelord, a 146 shot display cake with a wide variety of effects, you will be amazed at this single ignition.
146 Shot Barrage
Effects:
A mixture of stunning effects which include palms, multi coloured comets, crackling, stars, glitter, willows, dahlias, pearls, time rain, peonys, bouquets, Ti-silver chrysanthemum.