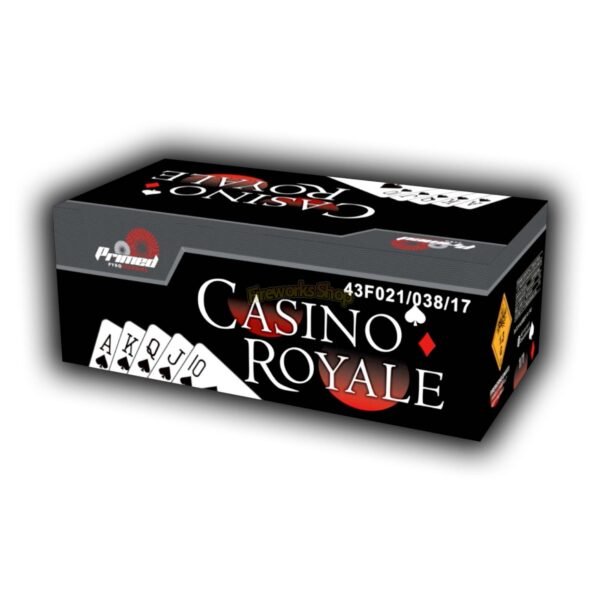 Casino Royale 1.3G Display Box, Free sparklers!!!
If bought before 02/10/2018 get £10 worth of free sparklers!
Produced exclusively and already tipped to be the most sought after pack of 2018. Contains all items from The Full House, then we added a 36 shot skybreaker (loud) and a 56 shot 30mm Giant Glittering prize as a fantastic finale cake, plus 2 packs of moonshot and 2 packs of sky raider rockets, this simply is a complete brilliant box.