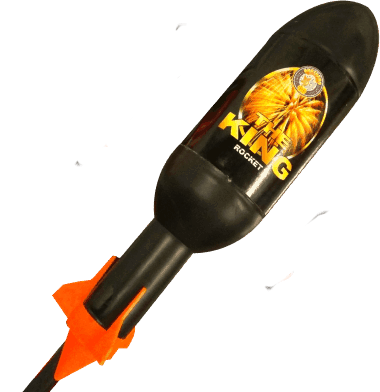 THE KING ROCKET 1.3G REBORN
We sold the original King rocket a few years ago and it was without doubt THE BEST big rocket we'd seen.
A massive glittering, golden willow burst that hung in the sky for a long time.
Brothers have re-designed The King and it's back, as good as ever.
If you were to buy just one rocket for your display, the King is THE rocket to buy