The Avengers – EXCLUSIVE
£129.99
The Marvel themed, Avengers barrage pack, is new and exclusive to Leedsfireworks by the Caractacus Potts Firework Company.
This pack is made up of 9 individual barrages of assorted colours and multi effects.
The names of the barrages are: Mr Fantastic, Thor, Iron Man, Hulk, Captain America, Black Widow, Hawkeye, Spider Man, Thanos.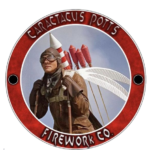 Description
Specification:
Brand: Caractacus Potts Firework Co
Firing: Mixed Straight
Bore Size: Mixed
NEC: 2140.5g
PID: CPF001